Timing Belt plaza

TIMING BELT PLAZA

TIMING BELT PLAZA
Wide range of Timing Belts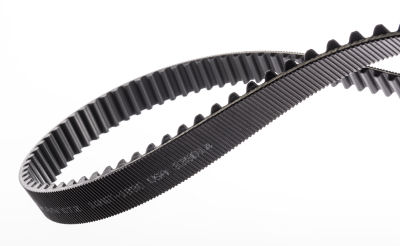 K&W Transmissies has a wide range of standard Timing Belts. The Timing Belts have been specially developed to meet the requirements of linear drives, transmissions and transport applications where precise synchronization is required. These toothed belts are constructed from a wear-resistant polyurethane and can be fitted with steel, stainless steel or aramid tension cords to increase the strength of the belt. The belts can be supplied with an open end, endless wound and in an endless welded version. Timing Belts are also available with double-sided teeth.
Besides being low-noise, the Timing Belts also have a high resistance to ozone, UVA radiation, oils, lubricants, greases and gasoline.
The Timing Belts can be supplied in metric (mm) or imperial (inch) dimensions. Depending on the application, a round or trapezoidal tooth shape can be chosen. The trapezoidal form is used in standard applications such as the conveyance of products and in different packaging lines. In elevator systems, the round tooth shape is usually chosen.
The following metric dimensions with a trapezoidal tooth shape are available:
T5, AT5
T10, AT10
T20, AT20
Metric dimensions with a round tooth shape are available in the following types:
HTD ( 5M)
HTD ( 8M)
HTD (14M)
Imperial dimensions are only available with a trapezoidal tooth shape:
Various types of material such as aluminium, steel and plastic are possible. K&W Transmissies supplies the clamping plates for all types of Timing Belts in different lengths. These clamping plates are used with finite toothed belts to attach the ends of the belt to the machine or object.